Pepper Coated pickled Cucumber

30 minutes
Difficulty: easy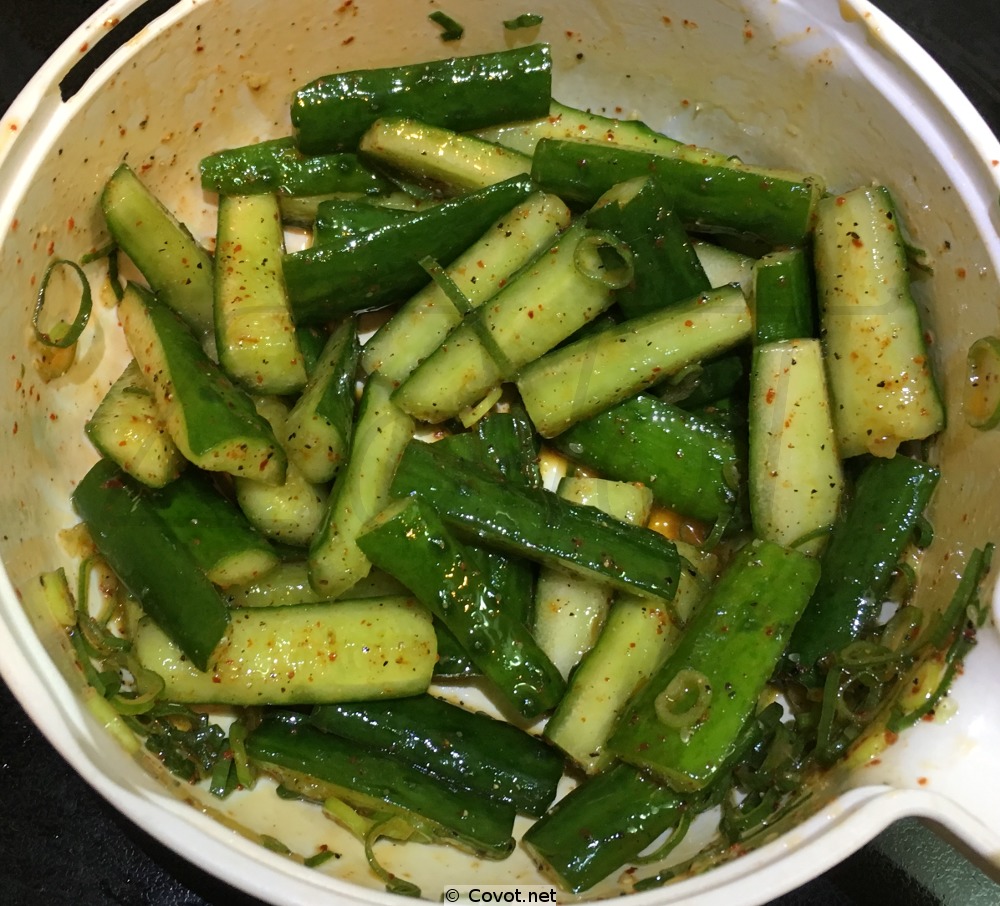 Amount of people:
3

Cucumbers

20

g

spring onion

3

tbs

sesame oil

Salt and Pepper
Pepper Coated Pickled Cucumber
A healthy and fresh side-dish.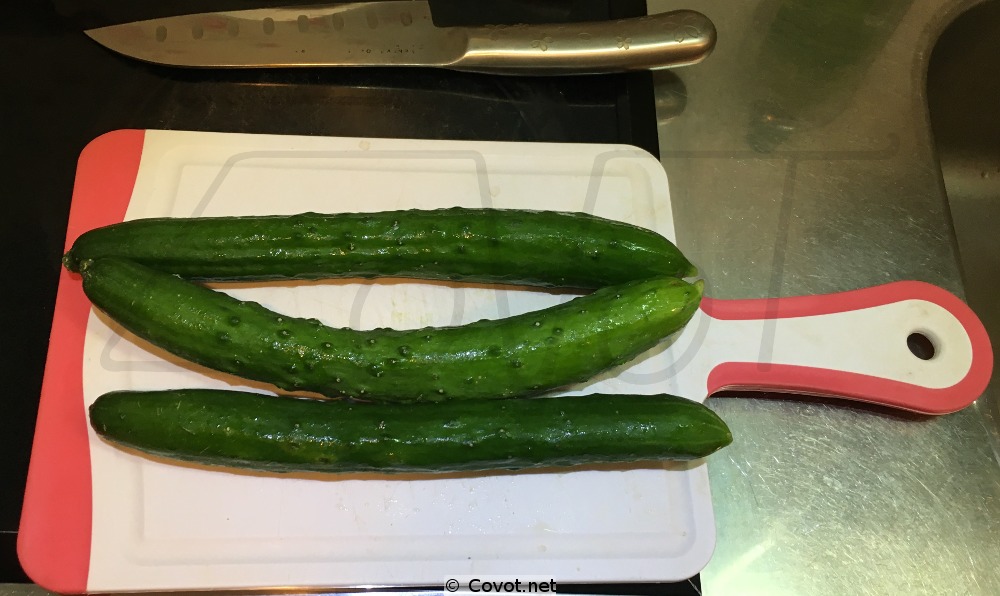 1
Wash the cucumbers, hit them with a stick (e.g. a rolling pin) until cucumber gets soft. Cut them in 12 pieces each.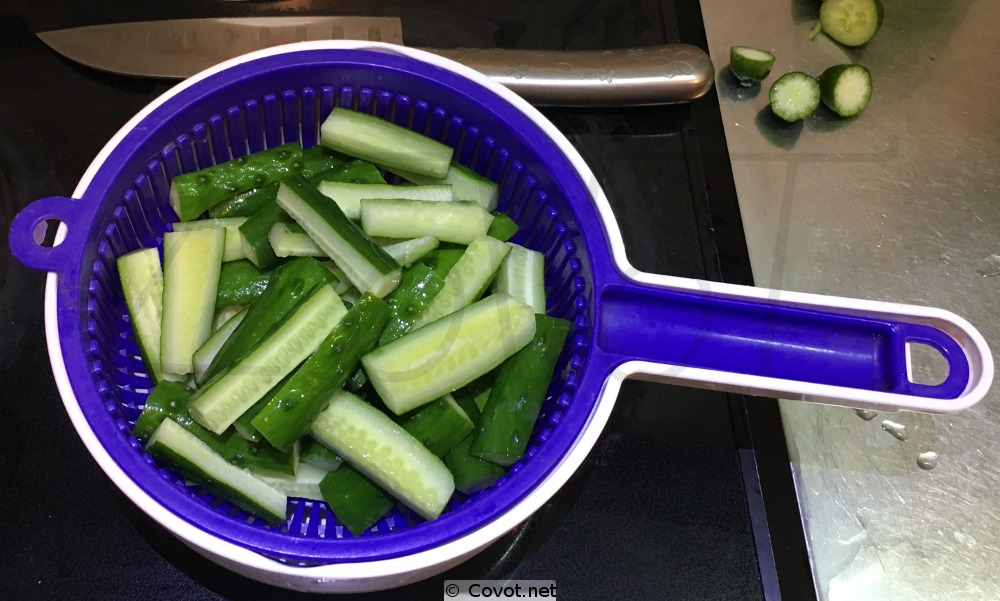 2
Add some salt, and leave it for a few minutes in order to squeeze out the water inside. Remove the water.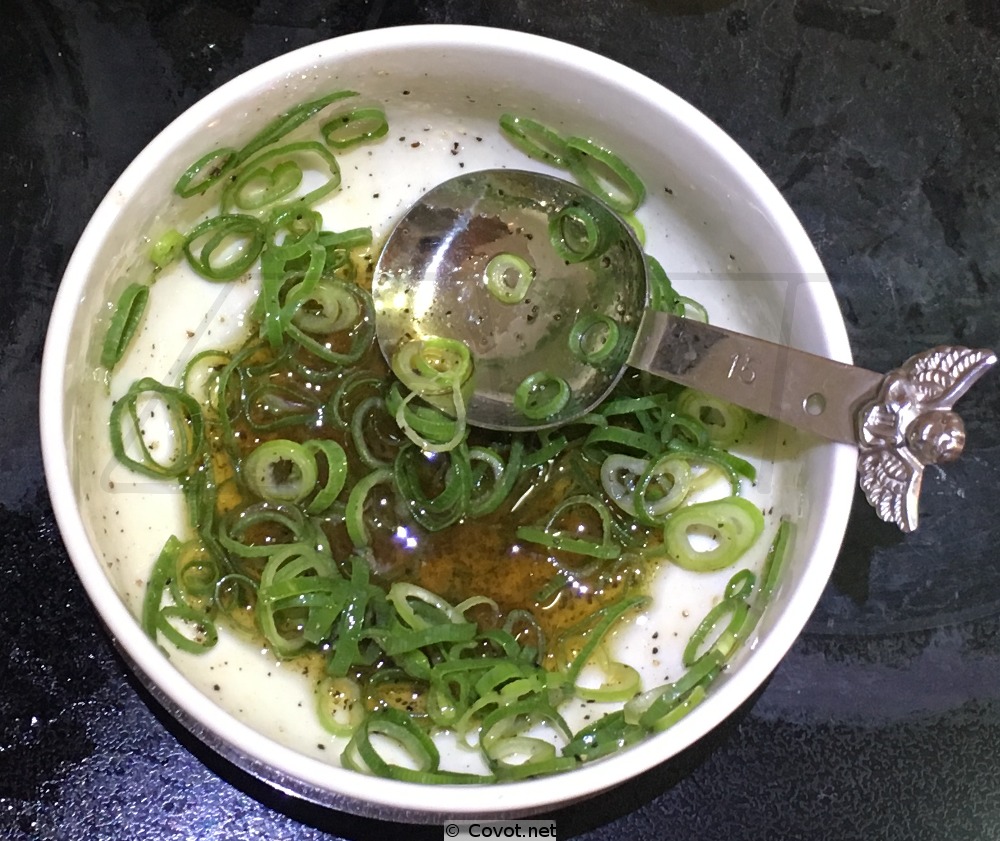 3
Add sesame oil, salt, black pepper, spring onion.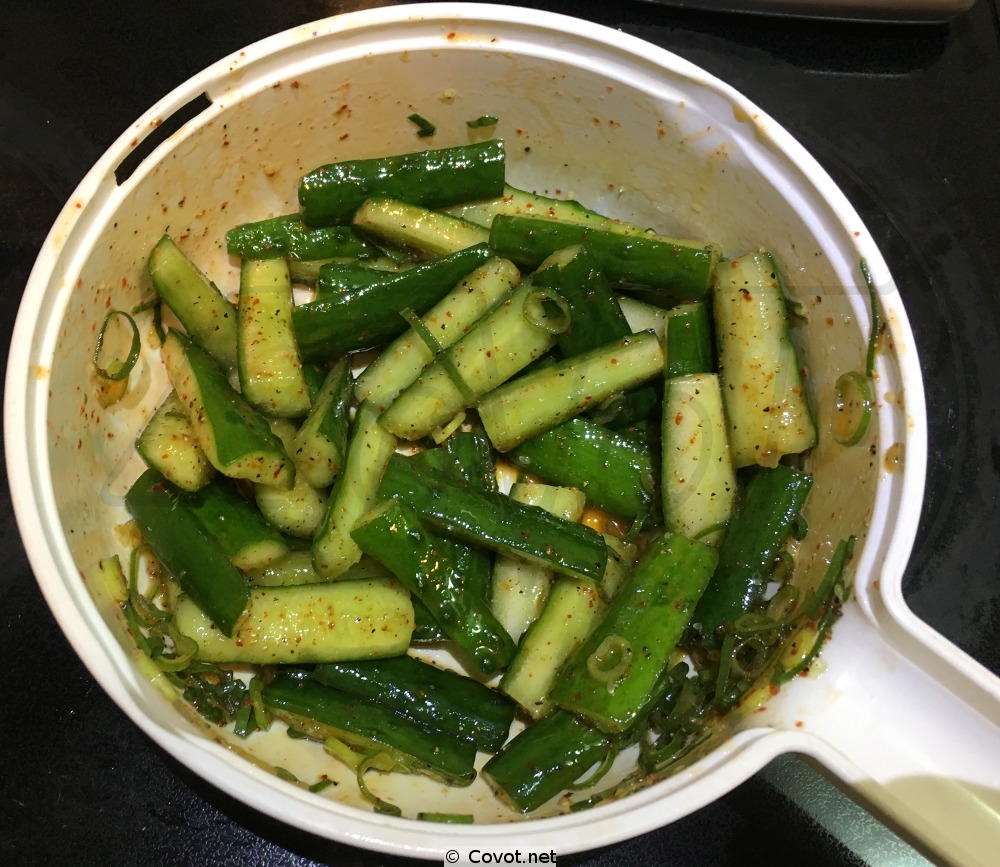 4
Mix them all. Let them sit for half a day in a fridge.
Goes well with meat dishes or noodles. Enjoy your meal!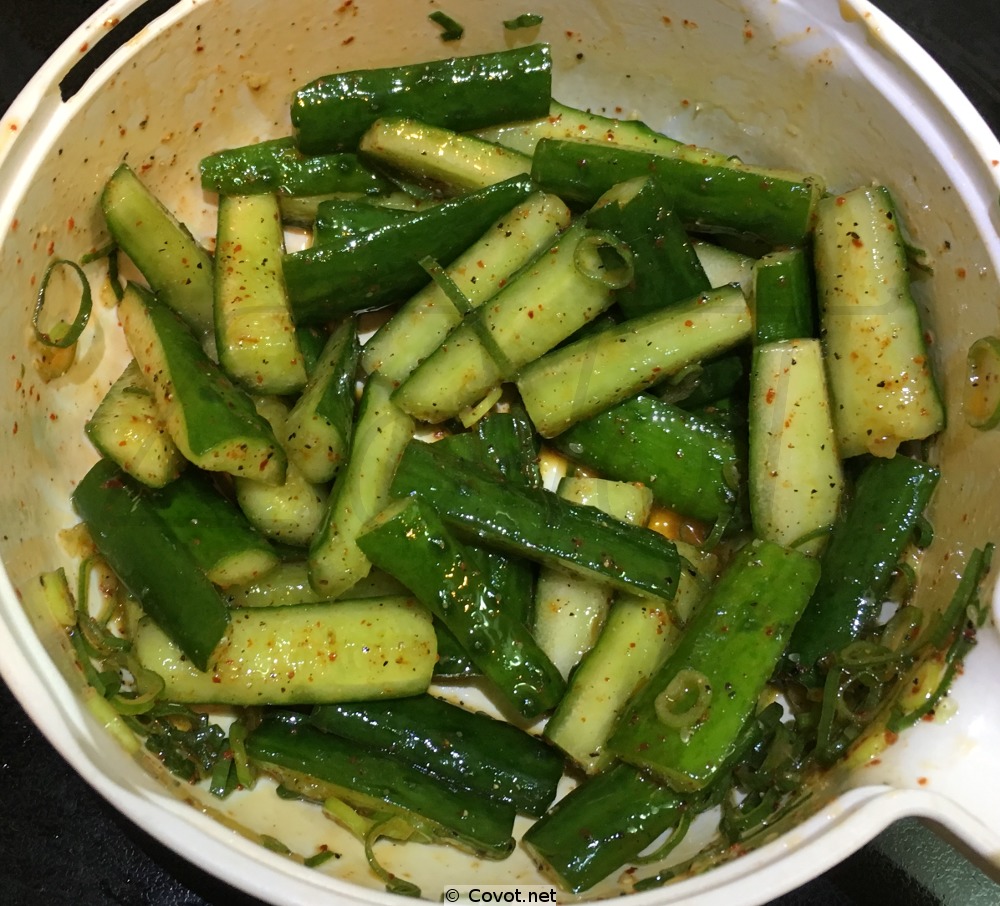 Comments
Discuss on this page!
Comment on Page